When Gary le Vatte approached Rob Spendley of Rosspen Financial Services about an insurance policy in 2005, he was shocked to find that he had been sold the wrong insurance. To add insult to injury, Spendley billed le Vatte for the policy when he rejected it and then - the icing on the cake - took judgment against him when he refused to pay.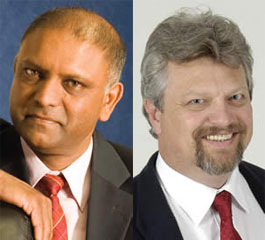 FSB reinstates Rosspen's licence
Spendley back in business after ex-employee admits to committing fraud, resulting in FSB overturning his company's suspension.
Le Vatte wasn't going to be bullied into paying for something he didn't purchase and took the matter to the Financial Advisory and Intermediary Services Ombudsman, Charles Pillai.
Pillai naturally saw the problem right away and accused Spendley of being "hell bent on selling policies whether there was a need or not." Spendley was also accused of incompetence and 'cavalier behavior'.
As a result of these findings, the Financial Services Board withdrew Spendley's license.
While waiting for the appeal process against this decision, an ex-Rosspen employee came forward and admitted that she had committed fraud at the company. While she did not specifically remember committing fraud in le Vatte's case, she said that she had most probably done so because it had been done on numerous previous occasions.
As a result, Rob Spendley had his license reinstated by the Board.
This decision has evoked anger by Gary le Vatte. "It's a joke!" he said. "He sold us the wrong policy and then sent us a bill for R5000 for two hours work. Where did he get all our details from without a signed bankers note? And as for this lady (the ex-employee), the onus falls on him (Spendley). As far as I'm concerned, if that's the way he runs his business, good luck to people who deal with him. If that's the way the ombudsman is looking after the clients then I want nothing to do with their policies. This is just a joke. I don't want to get involved anymore."