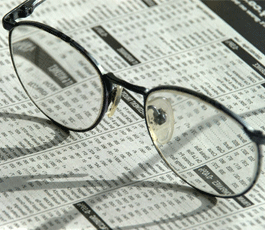 Global turmoil to reach our soil soon
Will SA's insurance companies be able to survive the impending recession brought on by the current financial crisis?
We live in the age of the global economy; deeply connected, for better and for worse, to the financial vicissitudes of distant powerful nations who are largely indifferent to our existence. Up until the recent deflationary behaviour of the Rand and the gold price, South African corporations and government ministers voiced the confident opinion that the impact of the turmoil in America and Europe would be minimal. It is clearly time to re-examine this view, and even a relatively self-contained industry such as insurance in South Africa may not escape unscathed from the financial crisis that has metastasized into a worldwide recession, the likes of which has not been seen since the Great Depression.
While it is true that South African banks avoided the initial pitfall of the US sub-prime mortgage market, that crisis was merely a catalyst for a series of financial disasters that clearly do have an ongoing impact on some of this country's biggest firms. A stalwart of the insurance industry with vast international exposure, Old Mutual, serves as a prime example of the risks that South Africa's economic giants continue to face:
Old Mutual expanded over the years to become far more than a mere insurance provider. The company's involvement in the global credit derivatives market has led to significant losses. Old Mutual lost more than R14 billion holding Bear Stearns obligations alone that were rendered worthless when the investment bank collapsed earlier in 2008. While Old Mutual does not appear to have the same hugely leveraged levels of exposure to these markets as a company like AIG, it is important to note that the large South African insurance providers tend to resemble financial services firms when one looks at their balance sheets. They were not immune to the wave of exhorbitant risk-taking that has now come home to roost around the world. It has been noted that companies like GM and Ford are really banks that happen to sell cars. One could argue that our largest insurance companies are banks that happen to provide coverage.
Even if this was not the case, South African companies that are publicly traded would still suffer losses as a result of the global financial crisis for the very simple reason that their major shareholders are often foreign financial institutions that have been forced to dilute their positions in order to shore up their own depleted capital reserves. Overseas financial institutions such as Merrill Lynch, Citigroup, Morgan Stanley, and others are estimated to own nearly half of all the shares traded on the JSE, a staggering statistic when you think about it.
The almost frantic liquidation of South African stocks in sectors like mining and insurance has led to severe losses for publicly traded companies in 2008, with the JSE falling more than 30% year to date, as has been the case with all the emerging markets, so recently the playground for hedge funds and investment banks that sought whopping returns. Foreign companies have fled to the relative and probably temporary safety of US Treasury bonds, causing vulnerable currencies like the Rand to plummet in value and simultaneously eroding the value of our stock market.
With foreign money leaving South Africa the spectre of a widening trade deficit looms large. While we do not share the belief that South Africa's economy is in any danger of collapse, or even in need of a stimulus package as witnessed in the USA and China, it does seem likely that we will be unable to escape a deep and lengthy recession as consumer spending slows dramatically. The South African insurance industry certainly does not exist in a vacuum, and while the fundamentals of our largest insurers remain strong, at least when it comes to their core businesses, they too will continue to feel the pinch as the necessary deleveraging begins on Wall Street and is subsequently felt everywhere.