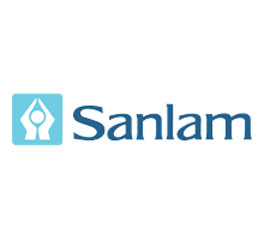 Sanlam confident about the future
Sanlas has been affected by the global economic crisis, but are well positioned to move forward
Sanlam group chief executive, Johan van Zyl, spoke earlier this month about the current economic conditions and how the wealth management and insurance firm is faring in the market.
On a more general scale, van Zyl believes that South Africa has escaped the credit crisis itself although "we were not isolated from the negative effects of the global slowdown." As a result, says van Zyl, consumers are finding it tougher and disposable income has been subject to pressure.
Regarding the position of Sanlam in the current market, van Zyl said: "Sanlam has been affected by the global crisis. Though earnings are down, our cost base remains the same or has increased. Of course we continue to pursue efficiencies. We have steadily, since 2000, reduced our administration costs. At the end of last year, it amounted to about a 30 percent reduction over this period. We are therefore fortunate, inasmuch as we are probably better off than others in the same operating space."
Speaking about the expansion of insurance and financial products to its over 2.5 million policyholders, van Zyl said that Sanlam can "offer solutions that can effectively replace traditional bank current accounts to our policyholders."
"By virtue of our proximity to these policyholders and the collateral provided by their insurance policies and investments, Sanlam is often better placed to provide competitive services to these policyholders," he said.
When asked about the future, van Zyl showed a quiet confidence. He said that changes made in the past will provide the company with stable growth for the next decade. While more than 80% of the company's revenues were derived from life insurance products until five years ago, with the balance made up by short term insurance products, today the ratio is around 50:50, with excellent returns.
All in all, van Zyl gave the impression that Sanlam is well positioned to take on any future challenges.