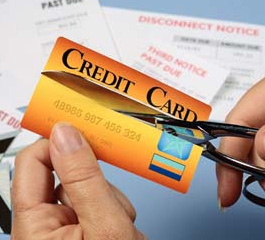 People are chosing cash over safety
The economic climate is pressuring people into making a tough choice about their insurance cover.
It is common knowledge among economic experts that the first thing that consumers cut back on when they face financial problems are 'unseen' commodities - those expenses that they pay each month but don't see any physical returns on, such as insurance policies.
Naturally, the cutting back on insurance is considered a foolish gesture, leaving the consumer unprotected and even more vulnerable in volatile economic times. However, some people find that they have no choice when they need to decide between food on the table or another premium payment.
At present, statistics show that South Africans, on average, spend 34% of their disposable income just paying off debts and that number will continue to grow.
Consumer Assist, a South African debt counseling organization, noted this week that it was seeing more and more citizens cashing in their insurance policies, and is calling for the general public to consider very carefully their steps before making such a rash decision.
"We are seeing more and more heavily indebted people taking the risk of no insurance, or cashing in policies early," said the Chief Executive Officer of Consumer Assist, Andre Snyman.
Naturally, Snyman said that counselors with the organization try to urge consumers to try and work around the problem instead of taking "hasty, short term measures". "Insurance should be seen as a form of protection," he said.
It has been suggested by insurance experts that instead of cutting out insurance policies altogether, consumers should speak to their agents about cutting back on those less important coverage or shop around for a cheaper deal.