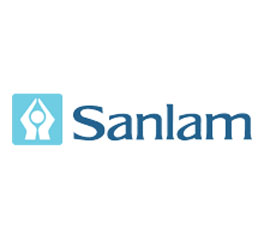 Sanlam Insurance share price drops by 4%
Sanlam's share price fell on Wednesday on investors' reaction to a poor financial report released by the company
Poor financial results published this week by one of the country's largest insurance companies, Sanlam Insurance, led to a sharp drop in share prices.
Investors reacted badly to the news that Sanlam's normalized headline earnings per share had dropped a massive 86% in the first ten months of 2008. As a result, share prices on the stock exchange dropped 4% on Wednesday.
Although the market was told by Sanlam's Chief Executive Officer, Johan van Zyl that the insurance company remained strongly capitalized, the poor financial report came too close to the news that another corporate giant, FirstRand banking group, had also posted a poor trading report. A lack of confidence in these corporations, despite van Zyl's reassurance that Sanlam had grown total new business volumes by 7%, led to a drop in share prices.
Van Zyl said that the bad news was that there had been a marked slowdown in new business growth and the company's performance fees had been hit by erratic global markets. In addition, the Sanlam Capital Management division of Sanlam Insurance recorded losses and what van Zyl termed "a substantial slowdown in deal flow".
Market analysts, however, are not overly pessimistic about the results posted by Sanlam Insurance. One analyst said that it was reassuring to note that there no huge negative shocks in the report, while another said that Sanlam was a "fine example of financial resilience."
Indeed, the report showed that Sanlam Personal Finance and Sanlam Developing Markets performed strongly this year, despite the volatile conditions in the market.