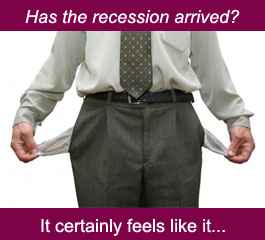 Study reveals that insurance is one of the last things to be dropped
People prefer to tighten their belts instead
While most of the country is feeling the economic pinch and are finding creative ways to curb their spending, a recent study lead by UCT Unilever Institute showed that letting insurance payments lapse was one of the least popular methods for saving money.? The study analyzed consumer behaviour since September 2008 and was the largest of its kind to be ever performed during a state of recession.
Three quarters of the people surveyed said that they had become more careful with their spending and that they had changed their spending habits significantly in order to deal with the economic situation. When asked for ideas and examples of how they had changed their spending habits, some of the most popular choices were sending text messages instead of making a cell phone call, buying cheaper clothing and borrowing books instead of going out to buy them.
Despite the economic recession, however, it was proven that most people thought it was still important to continue making insurance payments for health care and for car insurance, as stopping these payments was considered the least popular choice for saving money.
The study showed that different economic groups were reacting differently to the recession. The most vulnerable group were those with minimal education and work experience and were labelled as 'strugglers'. On the other extreme were the 'prime timers', mostly whites, who were certainly not struggling, but were 'spending selectively.'
The middle class group of blacks were more confident about the future but were still cautious about their spending habits. They were making more cautious decisions about where to send their children to school and entertainment options.
One interesting fact that the study showed was that young adults were the least effected because they didn't have much money to start with, so they cannot be considered to have lost much by the recession.