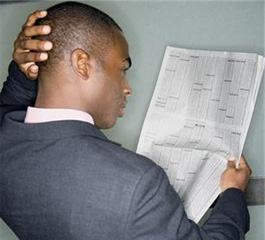 Retrenchments number over 26,000 in SA
Companies across all forms of industry are looking at staff cut-backs in the current economic climate
According to some of the nation's largest trade unions, nearly 26,000 South Africans will be without a job by the new year, because of the poor state of the economy and staff cut backs made by almost every industry in the country, including the insurance industry.
Officially, two insurance companies have cut back on their employees, namely Investec, the financial services provider which let 12 of its staff go, as well as Mutual and Federal, which retrenched a much larger 623 staff members this year.
At least two banks, Absa and Nedbank retrenched staff. Nedbank reported that 80 people were now were without a job, while Absa was forced to let a massive 1210 of its staff go.
These statistics come on the back of the sad news that Aquarius Platinum would be closing its Everest mine for at least six months, leaving nearly 2000 without work.
The news of these retrenchments is particularly problematic in South Africa, because of the large number of people that depend on every employed person. It is believed that between 8 to 10 people depend on an employed worker for their basic survival in the country, and, if the current statistics remain unchanged, the retrenchment of 26,000 workers could essentially affect up to a quarter of a million South Africans.
While it looks as though it may be a bleak holiday season for many citizens, experts are showing that the economy may pick up next year or, at the very least, certain things will improve. It has been predicted that interest rates will continue to fall, as will inflation. It is hoped that with these changes, however small, business in South Africa will pick up, consumer spending will increase and more people will regain their employment.