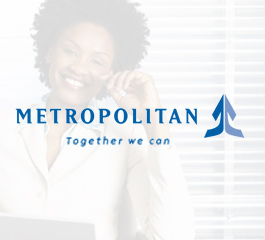 Metropolitan sees recovery during their first quarter of business
Their premium income has risen by 6% compared to 2009.
There are signs that South Africans are starting to spend again after being hit by the global recession. South African insurer, Metropolitan, has seen an unexpected recovery during the first quarter of 2010.
Metropolitan targets low and middle income customers and they have stated that recurring premium income rose six percent in the first three months of the year until the end of March, compared to the same time in 2009.
In 2009, insurers in South Africa were hard hit as the recession caused fewer customers to buy investments, at the same time as many existing customers allowed their policies to lapse as they struggled with large amounts of debt.
Despite emerging from the recession, continuing unemployment and debt have lower consumer demand and this decreased corporate earnings. Net inflows were reported to have totaled just over 1.4 billion rand ($175 million).
Metropolitan focuses on life insurance, health insurance, health care and asset management and they stated in a trading update that was released to the public on Tuesday that all of their markets had shown recovery during their first quarter period. The sustainability of the recent recovery is uncertain at this time, the insurer cautioned.
Metropolitan is currently finalizing a deal which will see it absorbed by Momentum, a larger rival company. The deal is said to be in the region of $4 billion.
Metropolitan shares were down 2% at 15.77 rand in line with market sell off.? At the end of June, shareholders for the company can expect a circular to be posted to them and shareholder meeting is likely to be scheduled for some time in July.