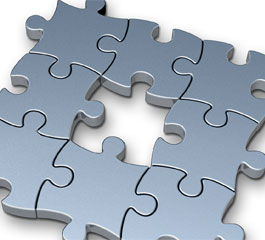 The economy is under duress
The substantial rise in credit insurance claims is a clear indicator that businesses are falling short
Credit insurers are seeing a huge increase in the number of claims in South Africa, a clear indication of the struggling economy.
An executive at Alexander Forbes Risk Services, Brigitte Wood, said that it was no longer possible to pinpoint which industries were more prone to credit troubles than others.
"The remarkable thing about the current situation is that we're seeing claims across the board," she said. "It's no longer about certain industries facing industry-specific hurdles. Instead, every sector is showing a marked increase in credit insurance claims as businesses fail to meet their obligations."
Alexander Forbes Insurance pointed out another problem facing businesses in the current economy. "Not only are business conditions tougher," pointed out Wood, "but it is also much more difficult, and in some cases impossible, to access credit."
The way businesses handle the current issue varies from industry to industry. Some can afford to insulate themselves by putting up their prices (basic commodities and consumables in demand, for example).
However, some sectors, such as the steel industry, cannot sustain a slowdown of more than 20% and are struggling to deal with other factors such as weak demand.
Credit insurers call for 100% honesty when making claims. "Involving credit insurance professionals at the earliest stages allows them to use their wide industry knowledge, relationships and good credit standing to help solve problems before they become crises - destroying the business and ruining many people's lives," said Wood.