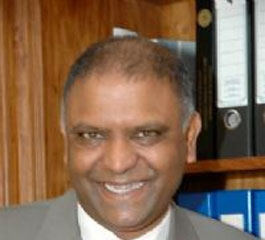 The FAIS Ombud is not pulling his punches
A broker, Muriel Oosthuizen, has been ordered to pay back R800,000 plus interest to an investor that she scammed
Two recent cases that came to light show just how tough the FAIS Ombud can be when it comes to protecting investors from scams unwittingly brought on to them by their brokers. In both cases, the brokers were ordered to pay back the money lost, with interest, in a bid to highlight the ombudsman zero tolerance attitude for these type of incidents.
The first case involved a retired farmer who sought the advice of a licensed financial services provider on how best to invest the proceeds from the sale of his farm. Muriel Oosthuizen promised to generate monthly income for Mr. Nebbe from the investment but instead invested the money into her own business. While Oosthuizen claimed that Nebbe knew that the investment would be in property, the ombudsman said that this was definitely not clear in the documentation supplied by the broker.

"If Respondent had wanted Complainant to invest in her property business, then surely there should have been a comprehensive agreement covering all aspects of the arrangement," ruled the ombudsman. "If respondent wants me to believe that complainant knowingly entered into a private investment with her for a sum of R750,000, then one would at the very least expected that complainant should have had the benefit of consulting with his attorneys. It cannot be expected that complainant, a farmer and a lay person, 70 years old at the time of the investment and with a grade 9 education, would be able to appreciate this is not a conventional investment in a recognized financial product."
Oosthuizen was ordered to pay the client the sum of R800,000 plus interest.
The second scam case involved a client who invested a substantial amount with a financial services firm through a broker, only to be told that the money had been lost when the forex firm into which the money had been invested went insolvent. In this case, the ombudsman held the broker and investment firm jointly responsible for investing in a pyramid type fund and ordered them to pay back the money which the client had lost.