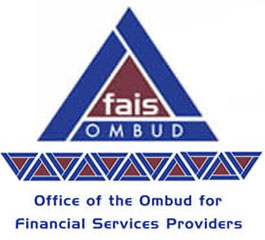 Deputy ombud issues her ruling
Noluntu Bam is gravely concerned that all interaction was left to a receptionist/clerk, and she will be reporting the matter to the FSB
The deputy ombud for Financial Service Providers, Noluntu Bam, ordered Bitline Brokers to reimburse one of its customers for the loss of his car, after a receptionist gave the customer, Morlon van Dorson the wrong information regarding his car insurance policy.
Van Dorson approached Bitline Brokers and spoke to the receptionist, Yvonne Barnard, about switching car insurers to Santam. After viewing the quotation sent to him by Barnard, van Dorson okayed the procedure and signed an authorization to have the premiums deducted from his bank account.
A few weeks later, van Dorson was asked to confirm that he still wanted to take out car insurance with Santam, and to send copies of several more documents. Thereafter, Barnard contacted Santam, asking them to begin cover, and cc'd a copy of the Santam email to van Dorson. At this point, van Dorson believed that since Barnard had made an official request to Santam, he did not need to send copies of his documents.
One month later, van Dorson was involved in an accident and made a claim via Bitline Brokers to Santam. Barnard asked him to resend his documents but two weeks later, van Dorson was told that since he had not send them before the policy was taken out, he was not covered.
The deputy ombud ruled that insurance advice should not have been given out by a receptionist who was not trained to handle insurance and financial matters. In addition, Bitline Brokers should not have cancelled van Dorson's insurance policy with his previous insurer before ensuring that the Santam policy offered full cover.
As such, Bitline and the receptionist were found jointly liable and made to pay van Dorson the cost of R113, 700 as well as interest of 15.5% from the middle of last year.