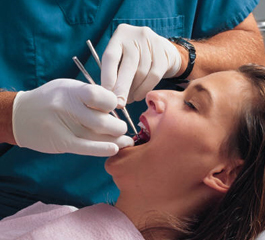 Dental products to be improved under the new NHI scheme
This comes after a report that was released discussing the NHI scheme.
A report was released that discusses the South African dental products market in the area of direct restoration products, indirect restoration products and dental anaesthesia products.
It is expected that the South African government's policies with regard to the new National Health Insurance (NHI) scheme will considerably boost South African dental products market.
This will be due to an improvement of basic dental services, an increased number of elective surgeries and better prospects of dental product vendors.
The South African government has promised 4.7% of its healthcare budget to oral care. At the same time it has been running oral health campaigns to improve awareness about the importance of oral care.
Oral health promotion and primary prevention are being given priority in an effort to reduce the incidence of largely preventable oral diseases.
There is a rising incidence of oral disease among certain segments of the population, specifically disadvantaged, undeserved and urbanising communities.
More than 90%of the South African population has experienced dental care and undergone dental treatment. In addition, the elderly require increased dental treatments and South Africa has the largest elderly population in Southern Africa.
South Africa reports 8,991 registered dental practitioners with approximately 3,000 of them practicing in South Africa. Many dental practitioners have immigrated to developed countries with better remuneration and infrastructure.
There are approximately 400 dental graduates each year from five institutions in South Africa. To ensure that the underprivileged sections of the population receive the dental care that they require, compulsory community service has been added to dental graduates' training.
The dental products market will grow through more dental practitioners and more services and dental treatments being provided.