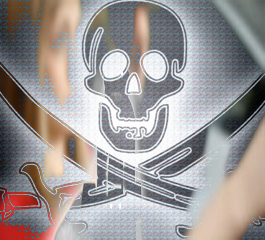 Pirate incidents are affecting insurance costs
International Maritime Organization has reported 40 incidents of piracy in may.
Piracy is not a huge concern for the majority of South Africans but the insurance industry is eyeing the growing number of incidents warily, as they continue to occur further south down the African coastline.
In many regions off the African coastline, piracy is a serious concern, and the International Maritime Organization said that there were close to 40 incidents of attempts in May alone.
As of yet, pirates off the coast of Somalia have not attacked South African ships, however there is growing concern that these attacks could move further south and affect insurance costs in the country.
"The fact that the pirates are moving further south and out to sea makes interception increasingly difficult and costly as more resources are needed to police the water," said the author of a document entitled Maritime Development in Africa.
The document calls for the drafting of an African strategy to address issues such a piracy, and for African governments to take control of their own marine assets.
The Chief Executive Officer of Ocean Africa Container Lines, Andrew Thomas said that there is no doubt that piracy increases the cost of doing business.
"Even though we don't have an issue with piracy in our business, it does affect insurance costs in the industry," he said.