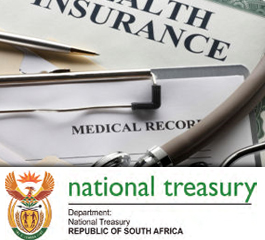 Government is seeking ways to funs the NHI
The National Treasury is to review the medical insurance tax system.
The South African government is reviewing a number of ways to fund the proposed National Health Insurance program that it hopes to bring into operation by 2012.
This week, the National Treasury said that it would be reviewing how it taxes private medical insurance.
According to the head of the committee advising the government on the NHI, Olive Shisana, South Africans who are privately insured have - on average - medical benefits that are worth six times more than those citizens who rely on the state for their health needs.
Shisana said that in order to make the proposed NHI viable, the whole population would need to sign up to it.
There are plans by the government to hire an extra 80,000 health workers so that everyone will be able to receive proper health care at a satisfactory level.
The government hopes to begin phasing in the NHI from 2012 over the course of 14 years.
The first year will cost the government R128 billion, and this will rise to nearly R270 billion a year by 2020, according to the ANC.
The chairman of the ANC's health committee, Zweli Mkhize, told the government that this money could be raised by increasing taxes.
The Treasury has thus said that its intention is to review the current taxation regime on private medical insurance groups.
A study recently commissioned showed that a NHI plan would actually cost $165 billion to R244 billion MORE than the current national health budget.