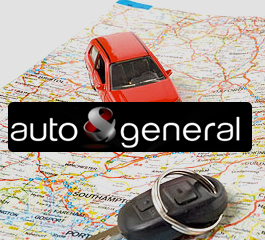 Auto & General Insurance warns about Road Rage
Car accidents increase due to road rage
Every year, more and more car accidents are caused by road rage. This could be due to frustration over the state of South Africa's roads, or the poor driving skills of much of the population.
However, the fact of the matter is that road rage can kill.
The Director of Auto & General Insurance, Angelo Haggiyannes, explained road rage as a "form of uncontrolled behaviour such as prolonged and excessive screaming and swearing, intense verbal attacks and abuse, serious threats and assaults."
The director said that while roads are a growing source of frustration for motorists, "we, as drivers, can manage the stress by looking at our driving behaviour honestly, and taking steps to reduce stress levels when driving."
So what can we do to reduce stress levels on the road?
Firstly, we need to make sure that we are as calm as possible when we're driving.
This could mean leaving to our destination 15 minutes before the time in order to avoid traffic frustrations, or planning our destination so that we don't get angry if we get lost on our route.
Another thing that we can do is ensure that we are not overtired when we drive, meaning that we need to get eight hours sleep at night.
When driving, it's important to make frequent stops if our journey is over two hours long. Stretching our feet and getting a change of scenery can do wonders for our mood.
Finally, putting on relaxing music or listening to a meditative monologue is much better than listening to loud or trance-like music.