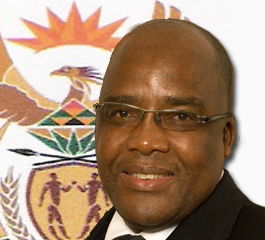 Health Minister defends the proposed NHI
Minister Motsoaledi also vowed that he would do away with the current 'primitive' system
The South African Minister of Health, Aaron Motsoaledi vowed to rid the country of the current "primitive" health system and slammed critics of the new National Health Insurance proposal.
Motsoaledi was speaking in Parliament during his budget speech this week and said that "the present system of health care financing can no longer be allowed to go on, because it is simply unsustainable."
The Minister said that out of the 8.5% of the Gross Domestic Product spent on health care in South Africa, only 3.5% of it was spent on the health needs of over 80% of the population. The rest of the budget was spent on just 14% of the population.
"Nowhere in the civilized world can you find that state of affairs," commented Motsoaledi. "The present model of health care financing is just outright primitive and we are going to abandon it."
Nevertheless, there has been growing criticism for the proposed National Health Insurance by many experts who consider it unworkable in its current form. A health economist called the proposal an "unaffordable solution that won't improve health services despite massive increases in expenditure."
The Health Ministers said that he could not understand the critics of the proposal. "It is the part of covering the poor and the unemployed that is bringing discomfort and unprecedented anger in the minds of the enemies of the NHI," he said.
Motsoaledi also made the considerably lofty promise of reducing new infections from Aids by 50% in 2011 and said that he would continue to fight HIV/Aids by "intensifying efforts".