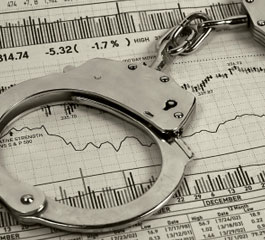 Mike Hale is hunted by police
At least R20 million reported missing from MJCM Investment Company accounts
The South African police has been put on full alert to find the former captain of the Great Britain water polo team, Mike Hale, who ran a successful insurance and investment company in SA.
According to the police, the sixty year old Hale, who settled in South Africa many years ago and built up his investment business by managing the assets of wealthy British ex-pats, disappeared around a fortnight ago, and even his own wife claims that she does not know where to.
The police say that more than R20 million has been reported missing from the accounts at MJCM Insurance brokers, with hundreds of life savings simply wiped out. Hale reportedly took the savings belonging to immediate family members as well, including his wife and brother in law.
"I can't comprehend what's happened," said Charma Hale. "He's cashed in my savings, sold my Kruger rand coins and some expensive Chinese porcelain. I have had so many calls off worried people that I've had to turn the phone off."
Customers from around the world, including New Zealand and Australia, have been calling the insurance company, desperate for any news about their hard earned money that they believed was in good hands under Hale's management.
Hale told his wife that he was heading to the UK to sign an insurance deal that would cover visiting football teams to South Africa during the 2010 World Cup. Charma said that she last spoke to her husband on July 17th and since then she hasn't heard from him.
MJCM Insurance staff are desperately trying to do damage control and sort out the problems but the company's sales manager confirmed that "all company accounts are overdrawn to the limit. These accounts have always been very healthy."
The South African police has asked Scotland Yard and Interpol for assistance to trace Hale.