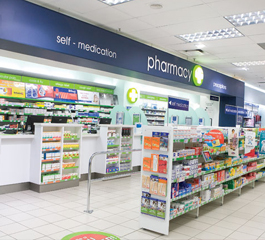 Clicks Group has plans to expand it's pharmacy arm
This is in a effort to grow the national health insurance scheme.
Against the backdrop of changes in South Africa's health insurance regime, Clicks Group has stated that it is seeking to grow its pharmacy arm across its stores.
The group said that there were realistic opportunities for growth to work with the government on issues such as the national health insurance scheme and the acceleration for testing against HIV.
A new campaign launched by the government to test 15 million South Africans for the disease within 15 months was assisted by Clicks' initiative to provide 9,000 free tests to those interested.
In an interview last week, the head of business development for Clicks Pharmacy, Dan Zinner, said that while the group was also eyeing opportunities in other African countries, "the growth opportunity remains huge in SA".
Some of the obstacles facing growth for the group included the shortage of pharmacists in South Africa.
Zinner said that the shortage was part of worldwide trend and that many South African pharmacists were headhunted by international groups offering them better conditions in other countries.
Zinner also spoke about the need to push through recently proposed regulations to increase the dispensing fee in the pharmacy industry by up to 32%.
The Head of Professional services for Clicks Pharmacy, Willie Jordaan, said that this increase was "fair".
Clicks is also aiming to establish stronger ties with the government to provide primary healthcare to South Africans across the board, according to the executives.