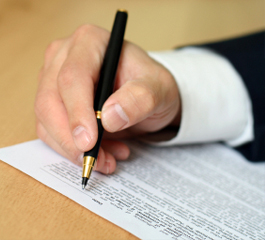 Insurance policy spending is down
South Africans still choose to shop around for competitive policies rather than canceling.
Indebtedness among South African consumers is still a high and concerning figure and this affects the way the consumer is able to take out insurance policies.
However, many clients are opting to rather to look around for the best deals with insurance and maintain minimum coverage, rather than cancel insurance policies all together.
The President of the Financial Intermediaries Association of Southern Africa (FIA), Seamus Casserly, has said that only a small minority of policy holders have actually chosen to cancel policies. He also said that there is a lot of movement in the insurance markets as consumers seek the most competitive rates.
?"We have noticed that there is still a tendency to insure the absolute minimum as a last resort before canceling, which is very positive news for the insurance industry. This indicates most people still recognise the need to maintain catastrophe protection as a minimum," says Casserly.
In figures released by the Credit Regulator, only slightly more than half of the credit-active consumers were considered to be in good standing.
Commenting on these figures, Casserly said that consumers are struggling to get their finances back on track, and as a result, insurance brokers need to be aware of the current state of the market and to act accordingly.
He suggested that insurance brokers need to suggest the most appropriate and affordable insurance policies to their clients, and to offer policies that were flexible enough to cater to all kinds of difficult situations.
If a broker is faced with a client who is struggling financially, they should recommend products that limit cover, have lower premiums but are still able to provide enough cover for the essentials.
"Offering products that cater more for the catastrophe such as a hospital plan rather than a full medical aid is an easy way to help a client cut back on costs whilst keeping them protected," Casserly said.