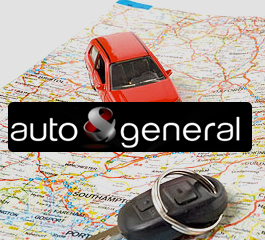 Auto & General Insurance gives out car safety tips
South Africans warned not to overload cars when going on holiday trips.
It's that time of the year again, when thousands of South Africans ditch the rut of their daily life to travel across the country and enjoy their vacation time.
However, before holidaymakers pack everything - including their kitchen sinks - in their cars, they should stop and think about safety issues.
This was the advice given by the director of Auto & General Insurance, Angelo Haggiyannes.
"Between bicycles and last minute bits and pieces, your car can end up seriously overloaded," he warned.
"Most people don't know their car's safe capacity limit and should look in their car's handbook in order to find out what he maximum load is."
While it is not necessary to go and weigh every single item put into the car, it is still possible to get a rough estimate of how much is being taken with.
Extra weight can cause a number of problems on the road, such as affecting the stability of the car, as well as the position of the lights.
A heavy car has more chances of overturning on the road, especially when taking sharp bends, warns Auto & General Insurance.
Drivers could take a number of steps to ensure that their cars are loaded properly as, according to the group, "overloading could affect your insurance if you were to have an accident as a direct result of overloading."
Drivers should avoid packing items above the line of the seat backs so that they can always see through the back window and avoid heavy things flying through the vehicle if it is involved in an accident.
And one more word of advice: "If you are going to take a lot of equipment on the road with you, you should consider buying a trailer or a larger vehicle."