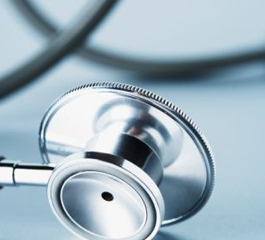 Medical Aid industry highlights importance of brokers
Broker are needed to find a new scheme when medical aid schemes face sudden liquidation.
Unfortunately, the South African market has been riddled of late with the liquidation of several medical aid schemes.
As such, the importance of members dealing with a professional broker in their transition period to another scheme has been stressed by the Director at the Financial Intermediaries Association of Southern Africa, Linza van Aswegan.
According to van Aswegan, it is vital to engage the services of a professional health broker, as some consumers may be subject to a three month waiting period or face specific exclusions from their new medical aid scheme.
"If the customer already suffers from a Non Prescribed Minimum Benefit chronic condition, it is crucial to establish which schemes and options will pay for the specific chronic medicine used by the member," she said.
"As a result, members should not join a new scheme without confirming whether they will provide the specific medicine."
Navigating different medical aim schemes on the market can be very tricky alone. Brokers have the experience and expertise to explain what members will find in a new scheme, including potential risks and disadvantages.
With so many schemes facing liquidation, it is equally important to examine the group's profile, including details such as the number of members, the average age of members, and so forth.
Brokers can also help the member determine which is the right option on the scheme to take out.
"Consumers should take care not to make wrong option selections as changing these options might only be allowed once per annum, especially if you want to upgrade to a more comprehensive option," warned the director.