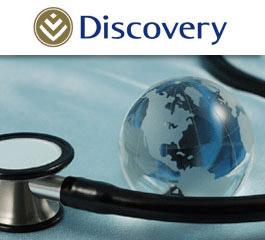 Discovery denies rumors that they will enter short term insurance market
This comes after CEO Adrian Gore denied rumors yesterday.
Speculations that Discovery Holdings may enter the South African short term insurance market were halted yesterday after the group's Chief Executive Officer, Adrian Gore denied that this would be happening.
Before Discovery released its interim results on Tuesday, it would not confirm or deny the rumours.
"People are speculating about it," said an executive for Discovery at the time. "We are looking at all opportunities and we will see how things go and obviously we will not confirm or deny it."
However, Gore said in an interview with Fin24 that he was "not sure where that story came from."
He said that at the moment, Disovery has no plans to enter the short term insurance market.
"Our philosophy has always been to enter markets only where we believe we can add value," he said.
Following Discovery's release of its interim results for the six months ending December 2010, it was shown that the group had seen a 25% increase in headline earnings to R941 million.
Dividends also increased 27% to 42c per share.
Gore was asked if Discovery had plans to enter the banking sector, to which he replied: "I see room for the financial services cluster to grow in time, but at the moment our focus is on items like Discovery Life, Health and Invest offerings."
"Again, we will only do something if we can add value."