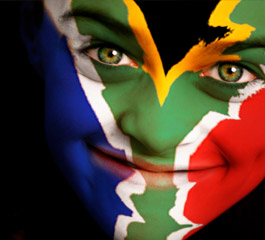 Opportunity for insurance market due to sporting events
This is due to financial gain and experience in providing services to international events.
The regular major sporting events that take place in South Africa are the perfect opportunity for local insurance groups to benefit.
This was highlighted by the Chief Executive Officer of Aon South Africa, Anton Roux, who said that the sporting events not only provide financial benefits, but also give local groups experience in providing services to international events.
Roux used the recent FIFA World Cup 2010 event as a classic example of how insurance groups benefited.
"The premium for the event cancellation was the single largest premium ever placed by South African organisation at Lloyds," he said.
"The group has since processed approximately 861 insurance claims, mostly in the motor and asset space, with a total claims pay out value of around R19.75 million."
As the group that arranged and placed the insurance that was required by the World Cup Local Organising Committee, Aon was able to show off its skills in areas such as Event Liability and Event Cancellation.
"A year after the event, we are ready to share the knowledge gained with our colleagues in Brazil as they bid for an appointment to the Local Organising Committee in Brazil for the 2014 World Cup," said Roux.
Another recent event, the Top Gear Festival, also saw Aon working hard behind the scenes to ensure that the 75,000 attendees could enjoy themselves.
"There is detailed risk analysis being carried out alongside the diverse operational logistics behind the scenes," said Dani Ettridge from Aon's Sport, Recreation and Entertainment Business Unit. "The presenters, the cars, the track, the spectators and even the weather must be considered."