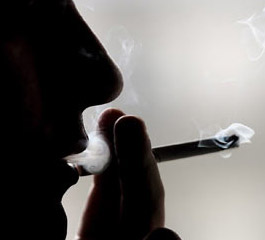 Smokers who quit one to two years ago can save on life insurance
They are advised to inform their life insurance groups of change.
A recent survey in the United Kingdom shows that over three million former smokers were overpaying on their life insurance premiums at a cost of GBP 316 million.? This was because they forgot to update their statuses as a former smoker with their life insurance providers which could qualify them for a reduction in the price of premiums.
This same problem is also present in South Africa, says Gavin Came, the Chairman of the Financial Planning Committee at the Financial Intermediaries Association of Southern Africa.
According to Came, if a person has stopped smoking one or two years ago, he or she can claim for a reduction.
More and more South Africans are quitting because of the stringent legislation governing smoking in public places, and a survey run by Nicorette found that 66% of smokers were actually considering quitting for good because of this legislation.
If they go ahead and quit, they should inform their life insurance groups because they could be eligible for a discount.
"The actual premium a smoker would be required to pay is dependent on a number of factors, including the number of cigarettes they smoke each day," said Came. "On average, however, a smoker is likely to pay between 25% and 120% more for life insurance than a non-smoker."
He said that smokers pay a far higher price for their life cover, as well as other ancillary benefits.
Vital to Advise about Changes to Smoking Habits
Came said that in the current environment, with costs such as electricity, fuel and food constantly increasing, it is vital that former smoker take the time to tell their brokers about change in their circumstances as "it could make a significant impact on their finances."
This also goes for other changes in their lifestyle such as regular exercise. "Consumers who make an active decision to lead a healthier lifestyle should speak to their financial adviser to determine exactly how this can benefit them financially," he said.
Heavy drinkers would pay higher premiums because of health risks, however, if they stop drinking for a sustained period of time, they could be eligible for a review of their premiums.