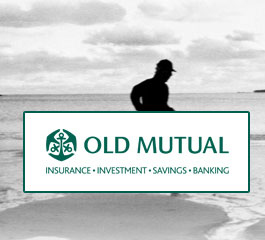 Old Mutual has launched a new product
The iWYZE product will offer direct short term insurance.
Recognizing the need to change gears in the direct-selling short term insurance market, Old Mutual, through its subsidiary Mutual & Federal, has launched a new product into the market.
iWYZE will now compete with other direct short term insurance brands such as OUTsurance (First Rand an RMB Holdings) and Miway (Sanlam and Santam).
This is a shift away from Old Mutual's traditional policy of selling its short term insurance brands through brokers.
"We prefer to call our offering 'valuables insurance' rather than 'short term insurance'," noted the Chief Executive of iWYZE, Willem Smith. "We realized that clients want the peace of mind that their valuable possessions are protected, but don't want to be burdened with industry jargon and small print."
"We're making it as easy as possible for people to protect their valuables through the Old Mutual Group, which has a solid track record of securing positive futures for clients for 165 years," he added.
Smith said that both Old Mutual and its subsidiary were very excited about the new offering.
"Teams from both companies worked closely together, pooling experience and insights to build a strong offering which we will continue to enhance," he said. "Our approach, coupled with the strength of the Old Mutual brand, especially in the mass market, provides a solid platform for the launch of this initiative."
According to Smith, iWYZE is positioned for broad appeal in the South African market but specifically targets the mass market where significant opportunity exists.